Description
The security of the whole system is not determined only by the software it runs, but also by the firmware. Firmware is a piece of software inseparable from the hardware. It is responsible for proper hardware initialization as well as its security features. So if you want to keep your hardware secure, that means you must keep your firmware up to date. The security of the machine strongly depends on the mitigations of vulnerabilities provided by the firmware. The updates fix known bugs and exploits in the firmware.
We are official consultants for fwupd and the LVFS. We have huge expertise in the fwupd topic confirmed in many conferences such as FOSDEM21, FOSDEM22, and EuroBSDcon.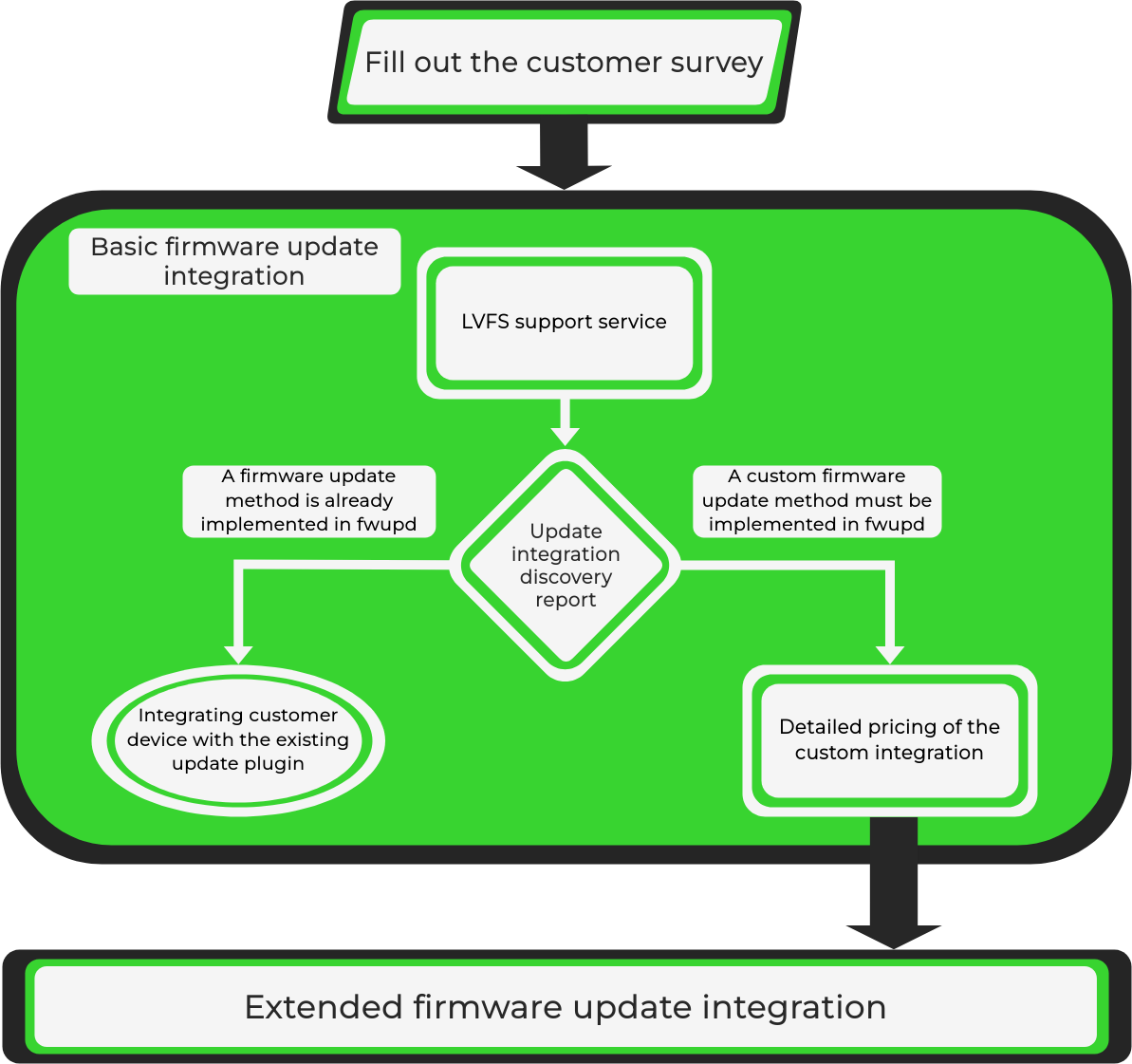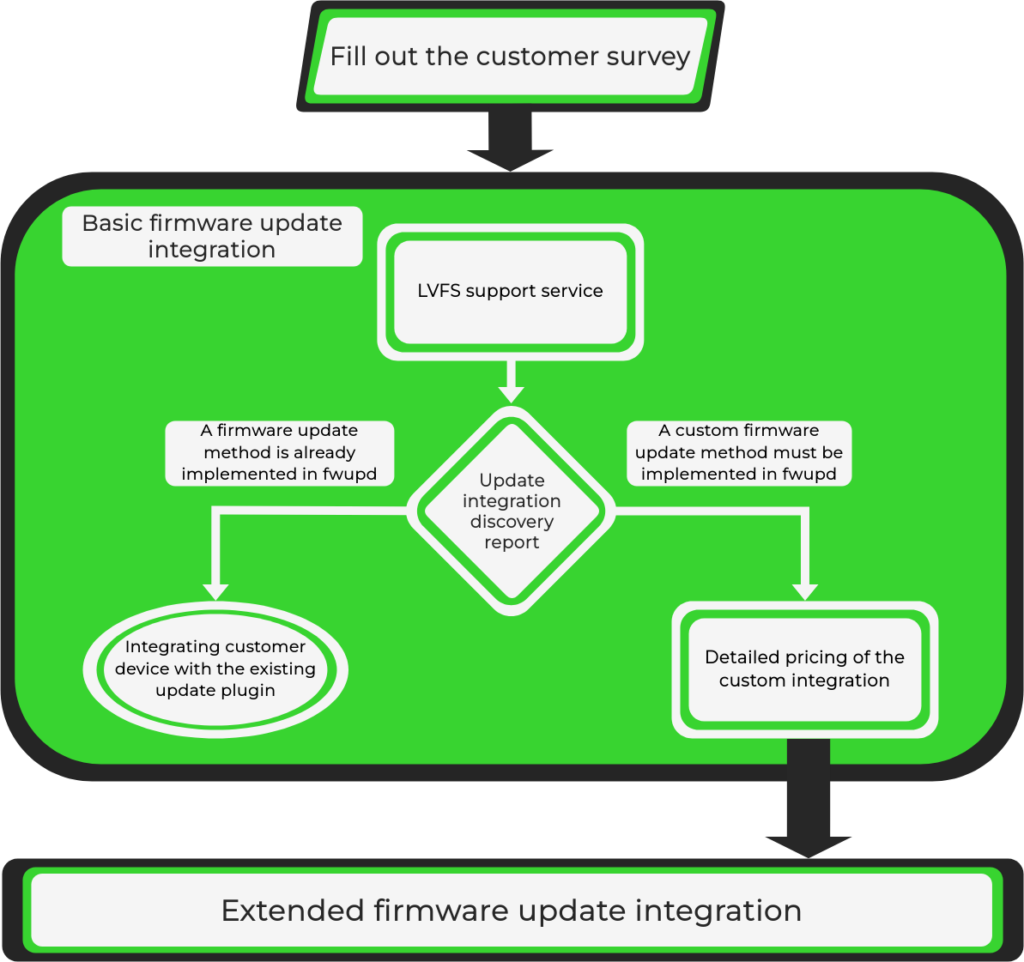 What problems will we solve for you?
We will professionally set up and configure your company LVFS account
Evaluate the best possible path for integrating firmware updates for your hardware with the fwupd/LVFS ecosystem
We will provide training explaining business insights of the LVFS and how to use it most efficiently
If you are interested in implementing a firmware update for your devices, contact us. Feel free to book a call through our calendar system. We can give you a brief outline of what the collaboration could look like during the detailed service presentation.